John Aceti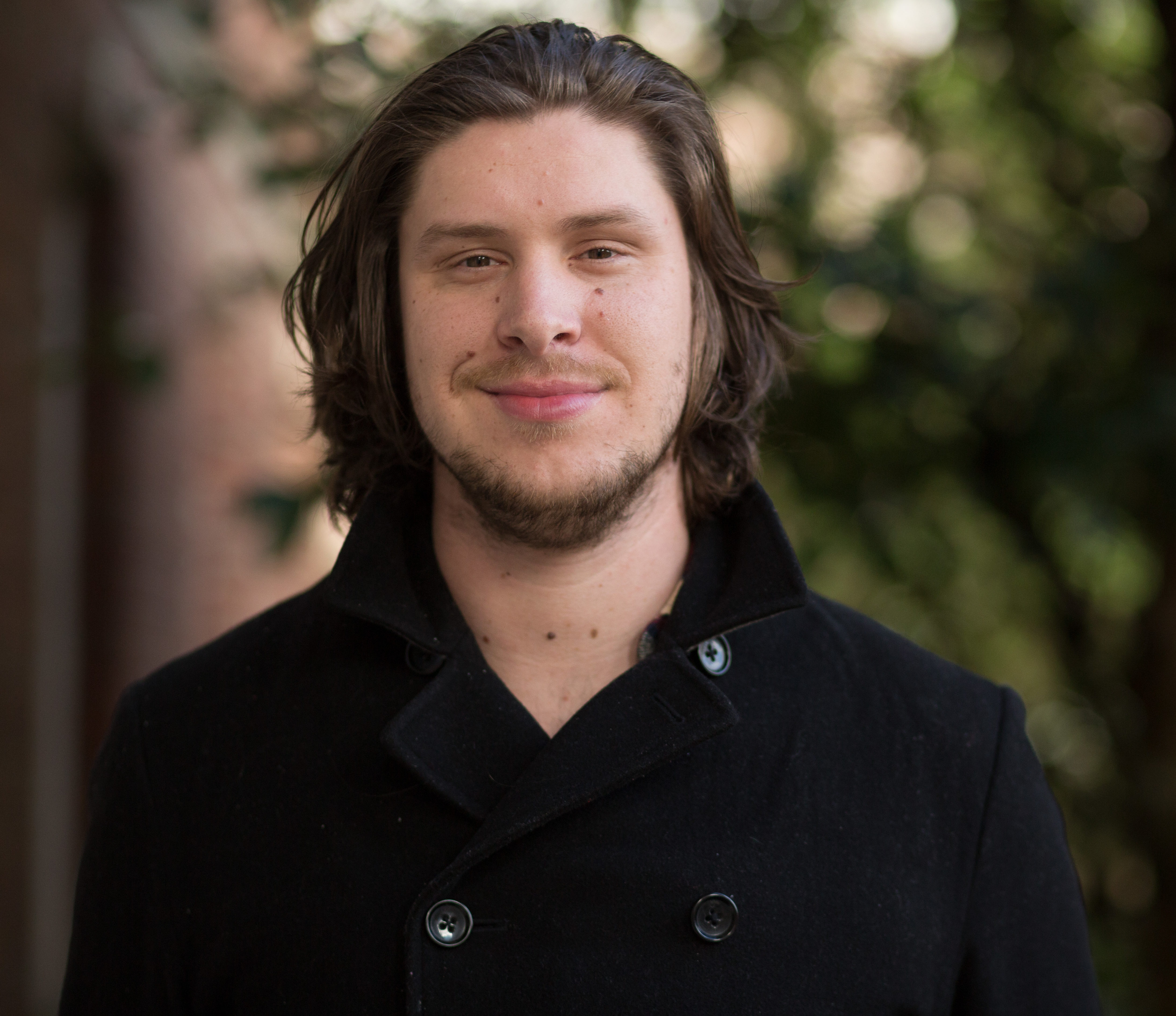 Ben Aijian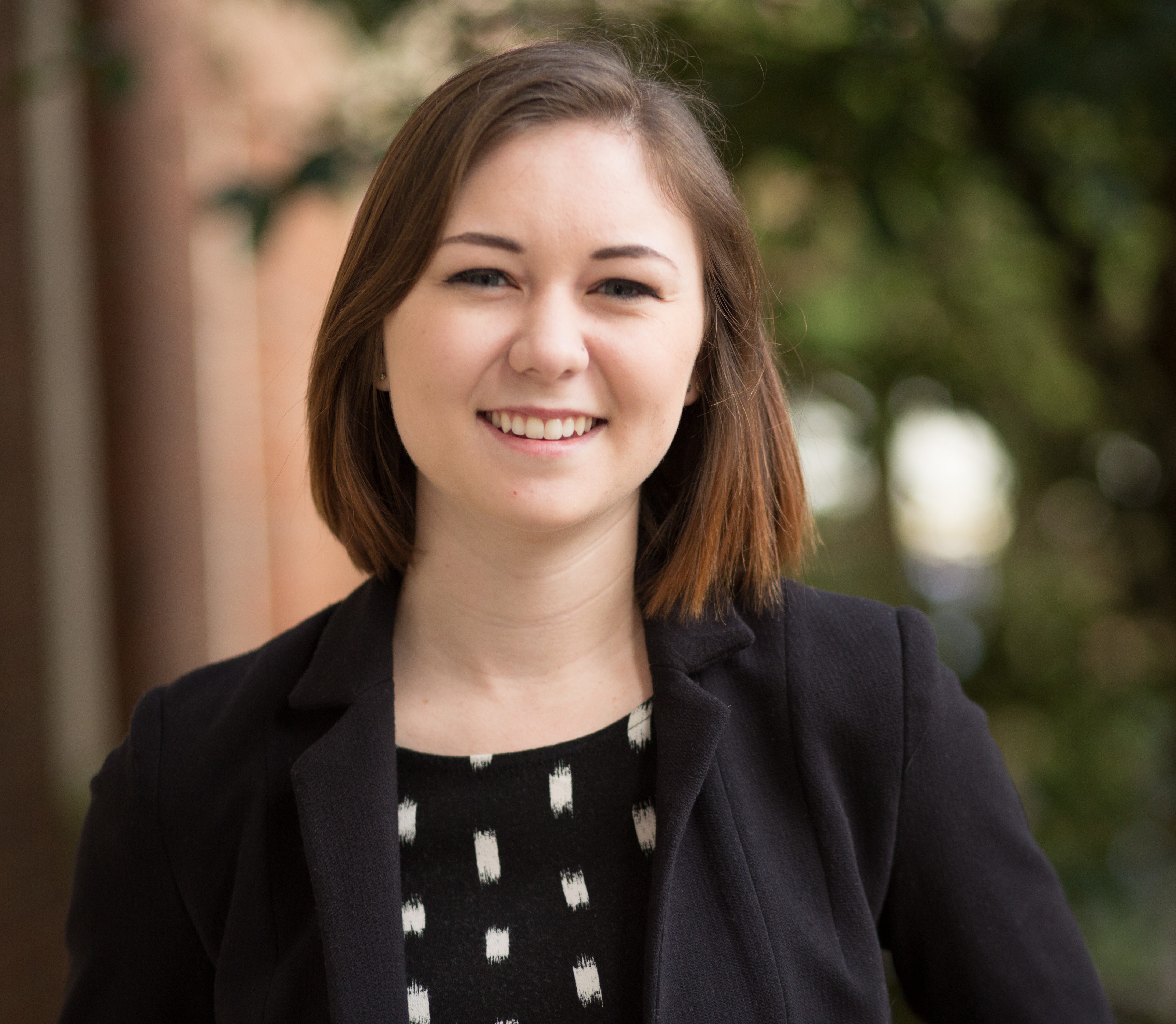 Tess Allen
Laura Brache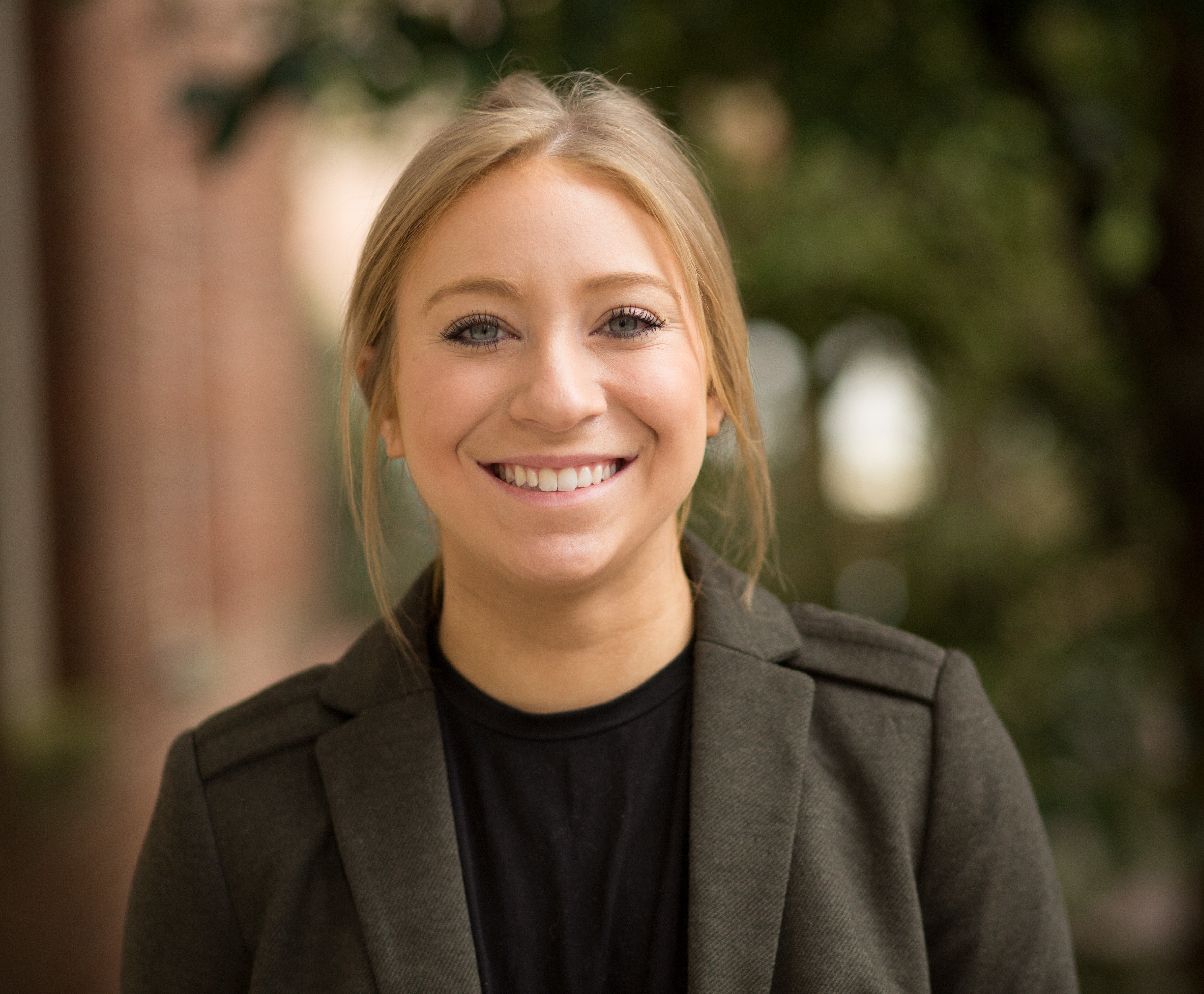 Emma Carl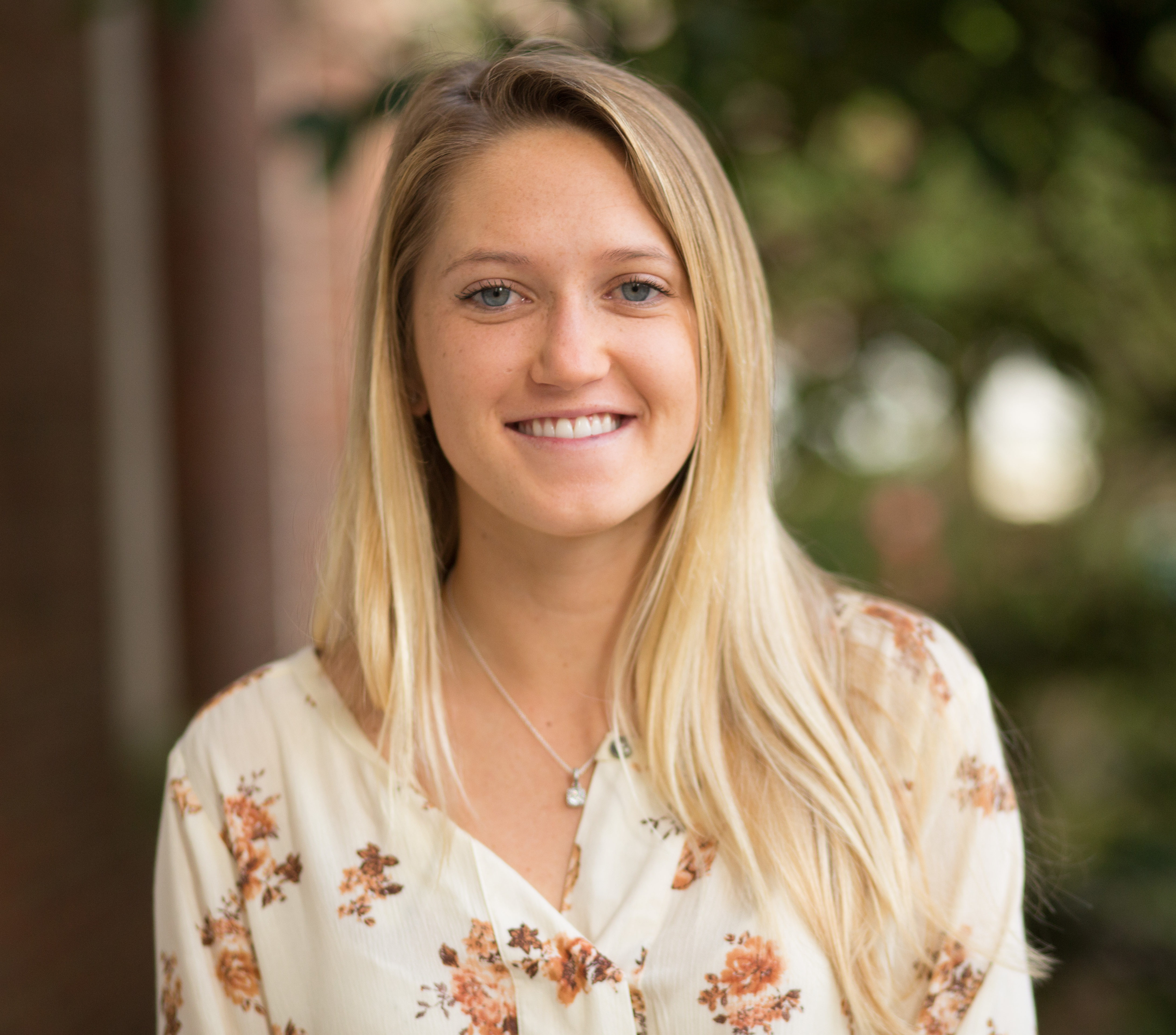 Hallie Dean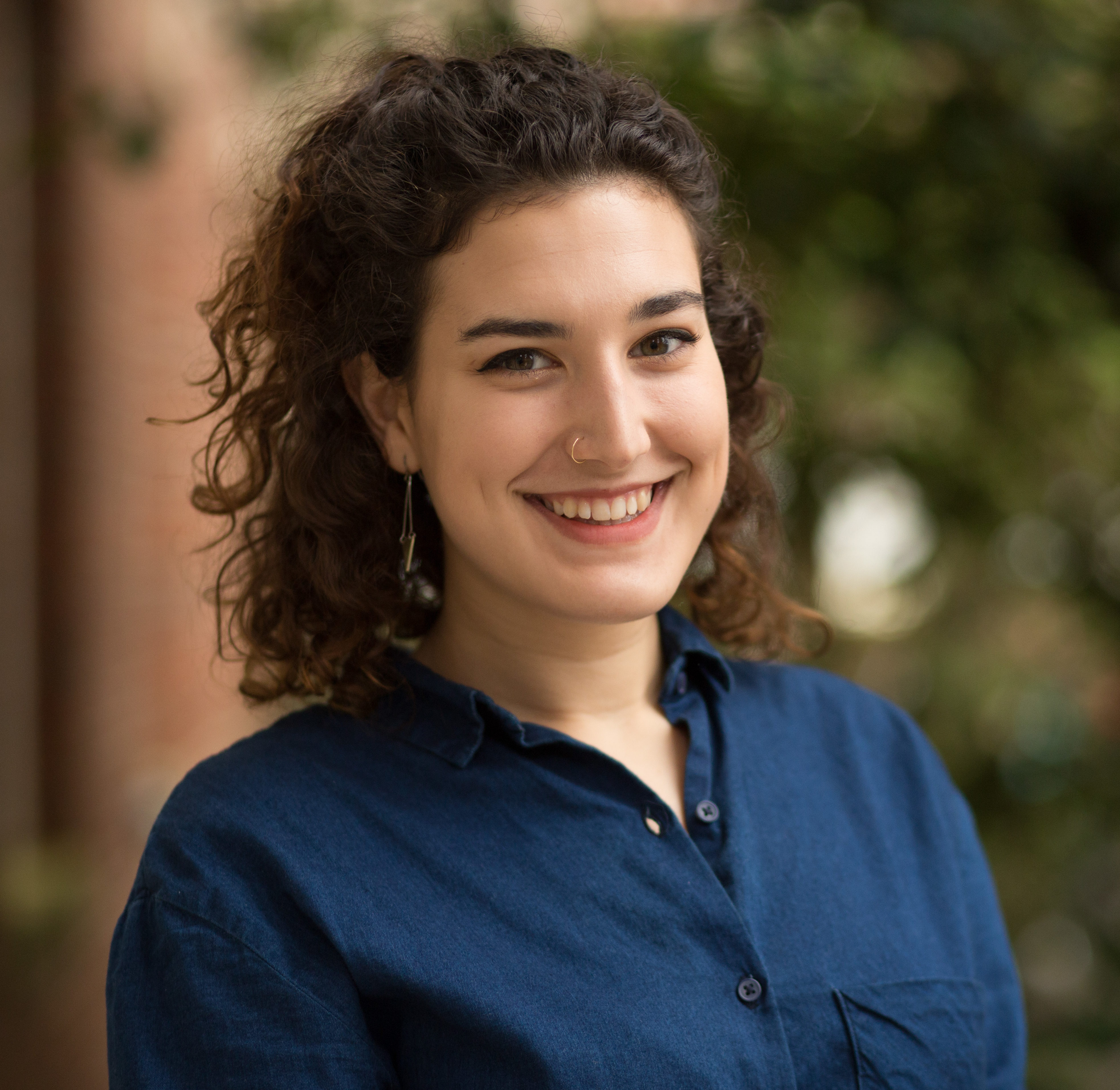 Viviane Feldman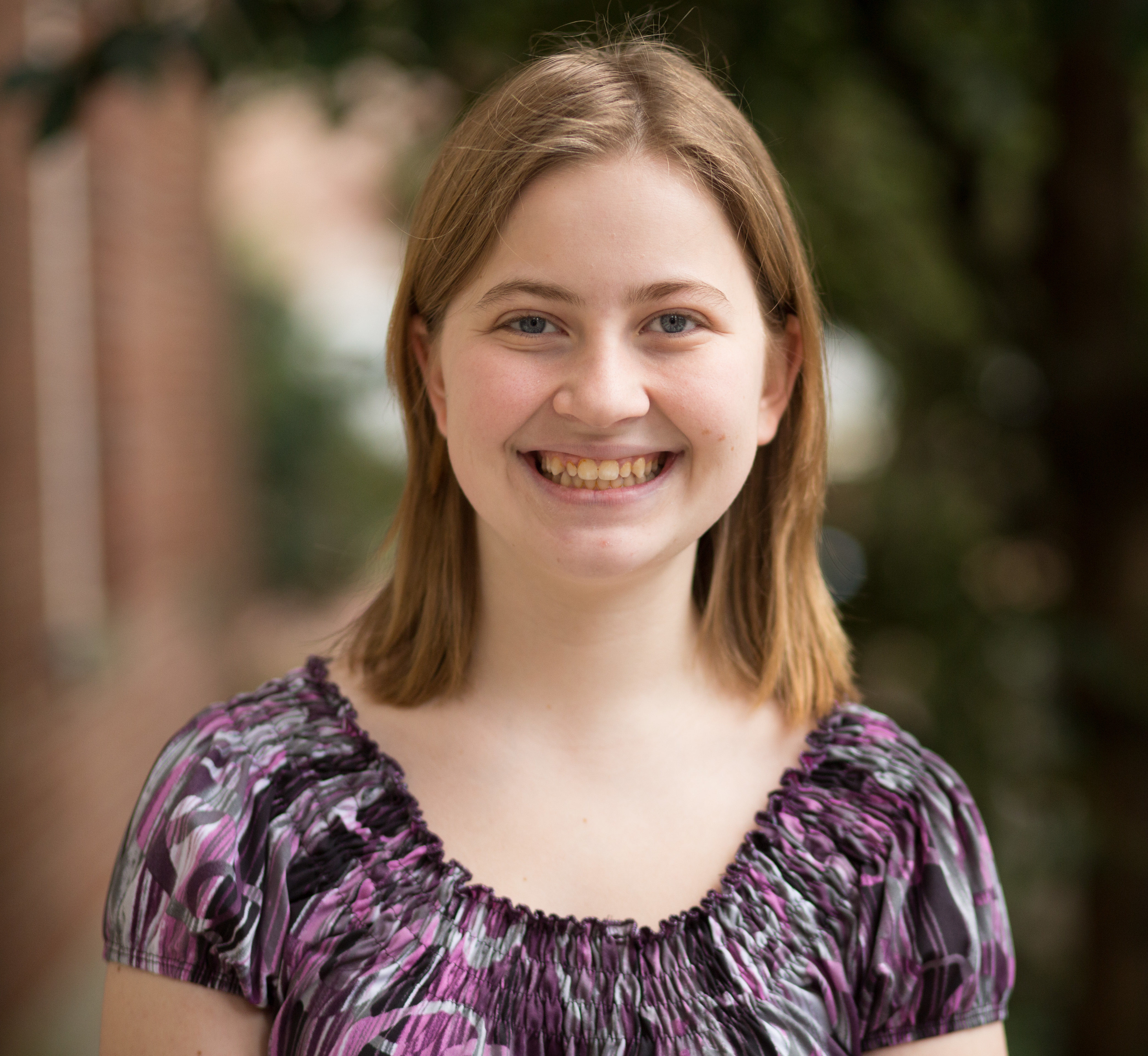 Rebekah Dare Guin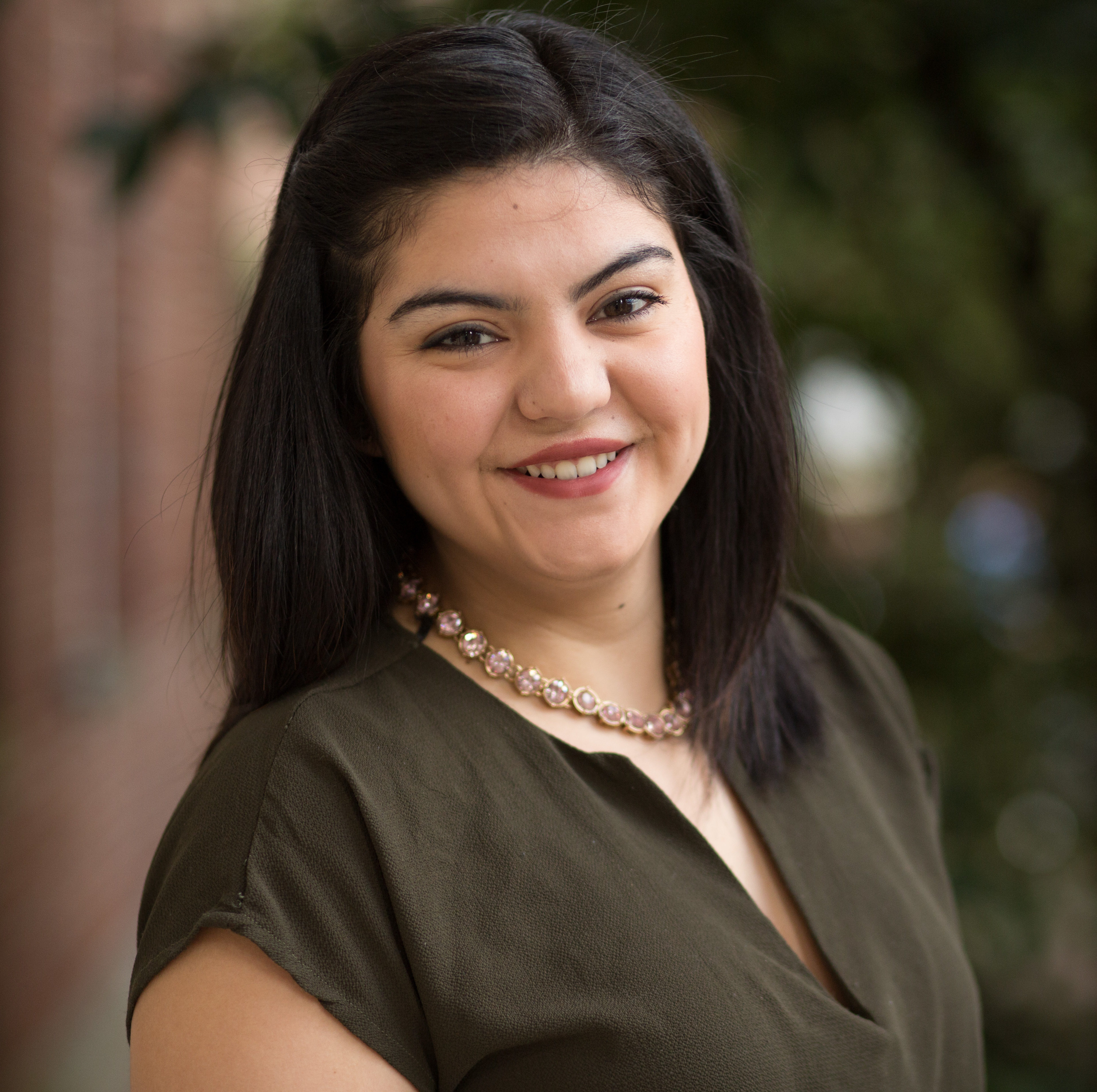 Nicole Gonzalez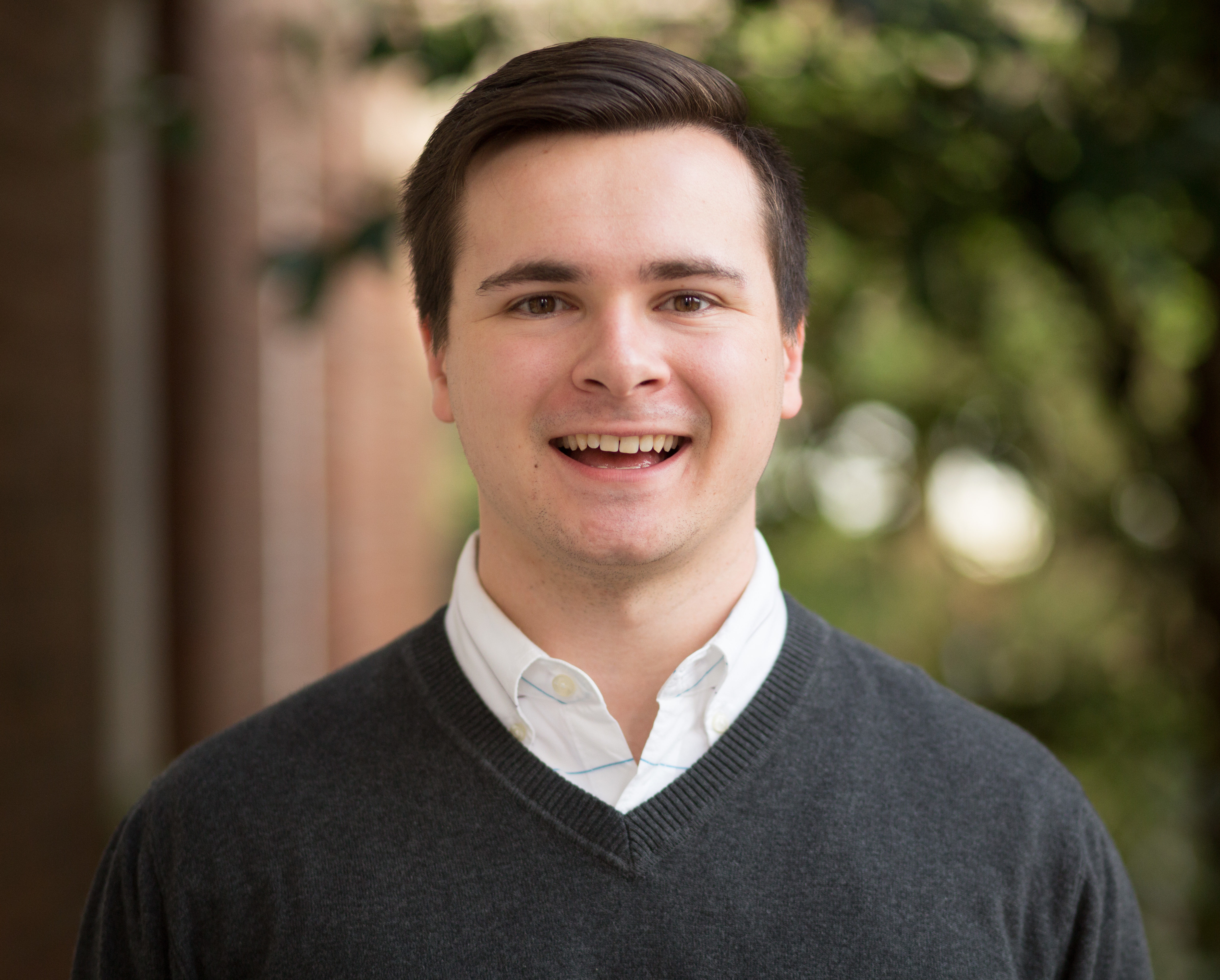 Matt Hodgin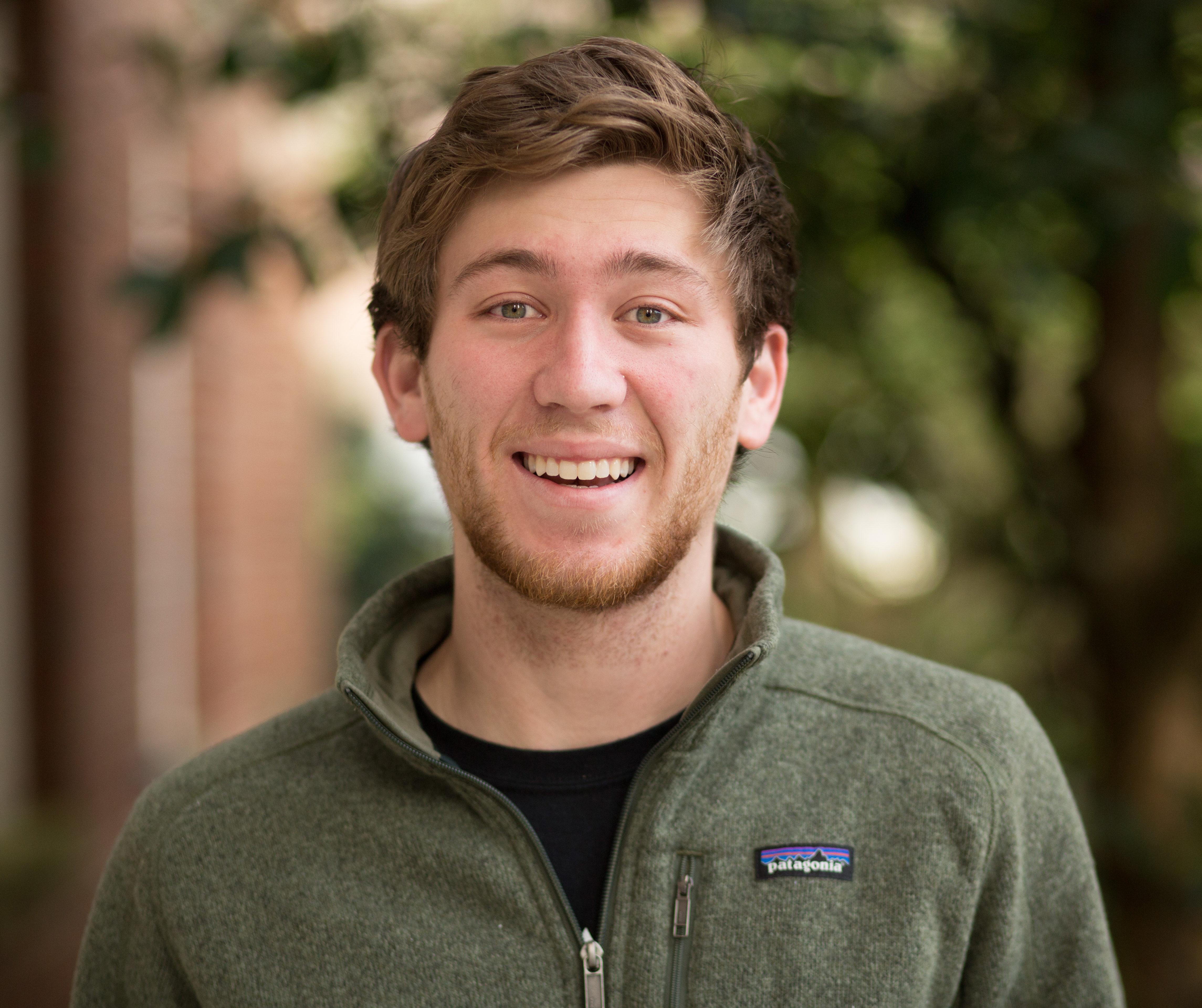 Alex Kacvinsky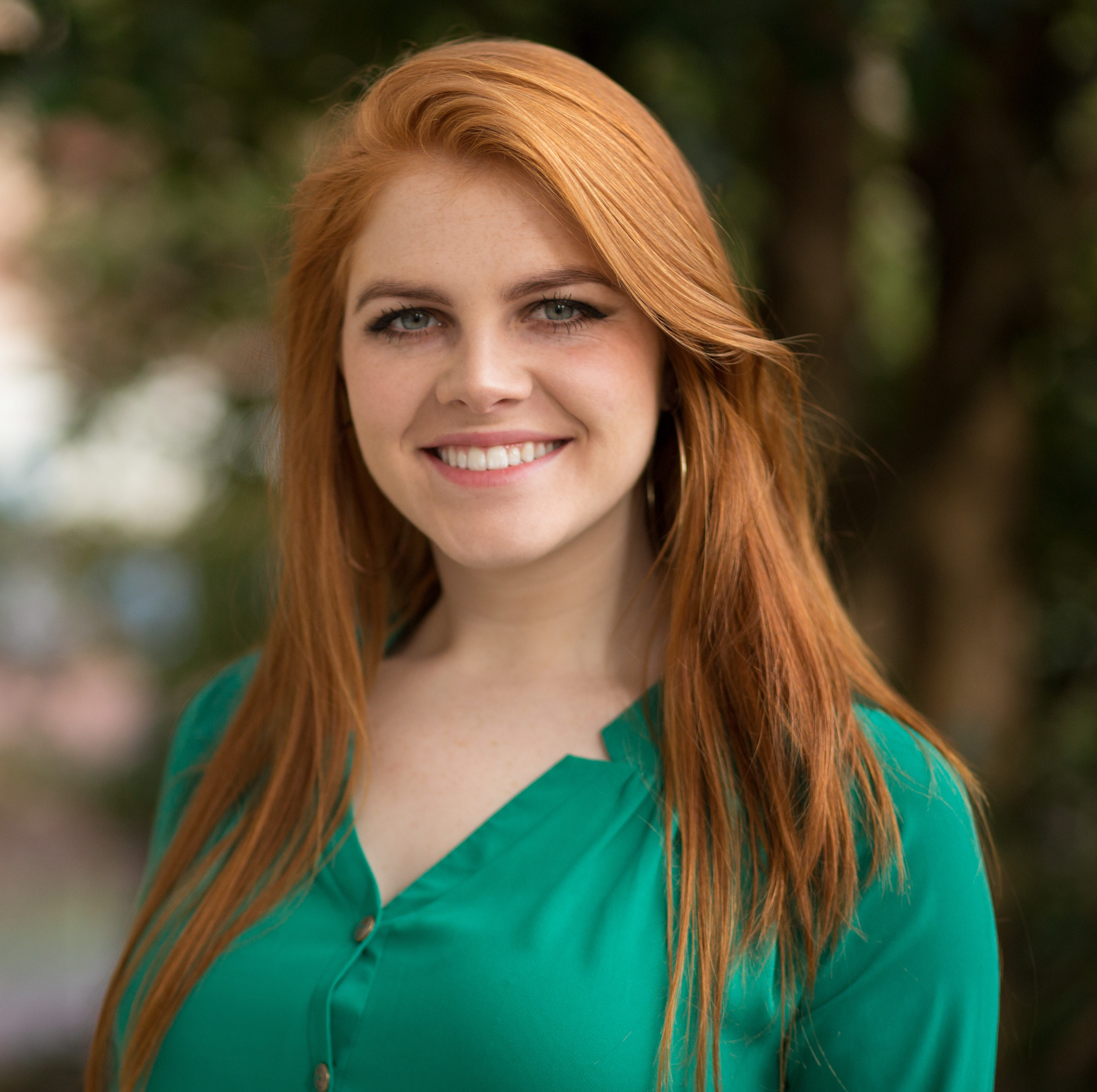 Katie Kamin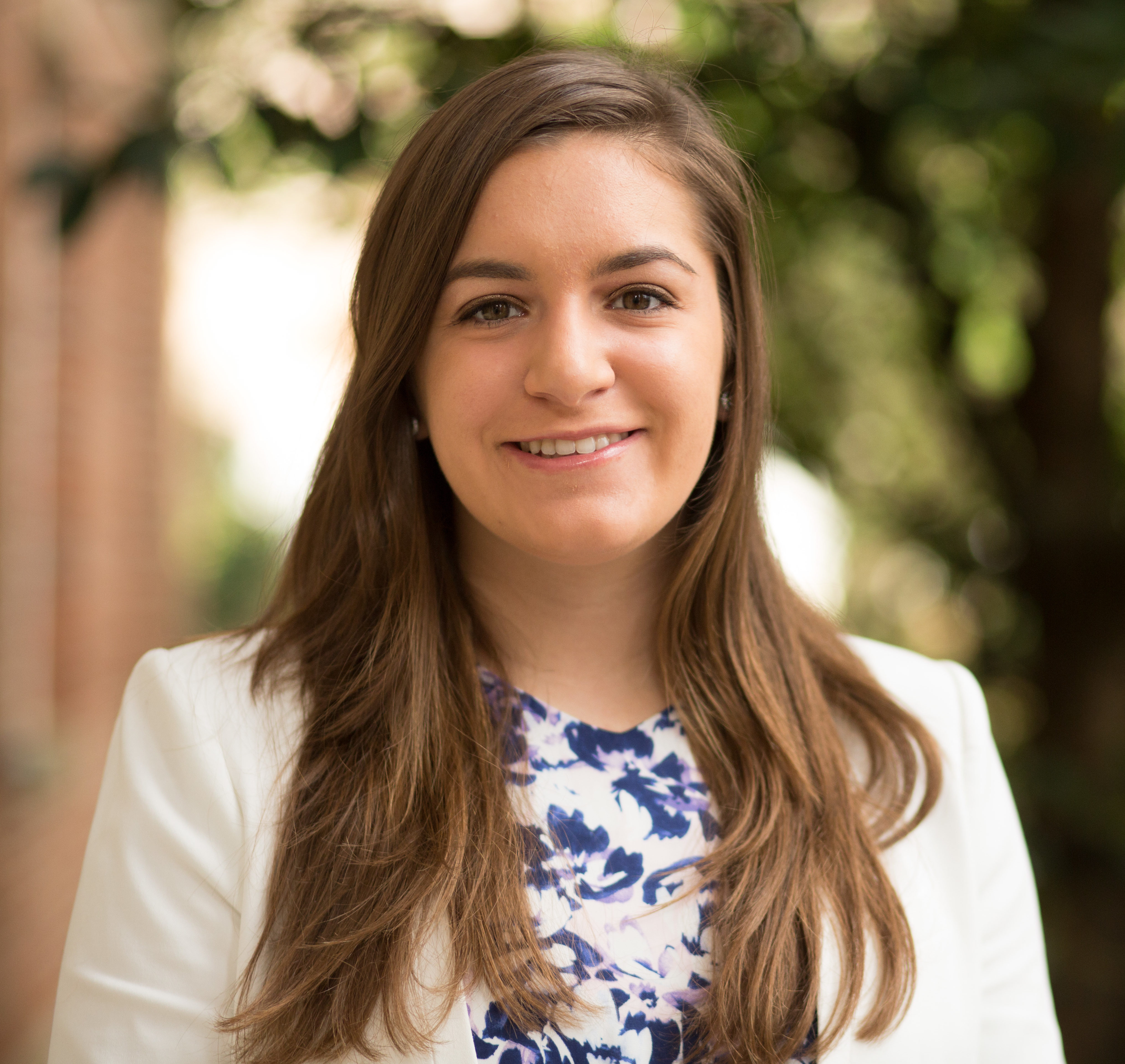 Amanda Lalezarian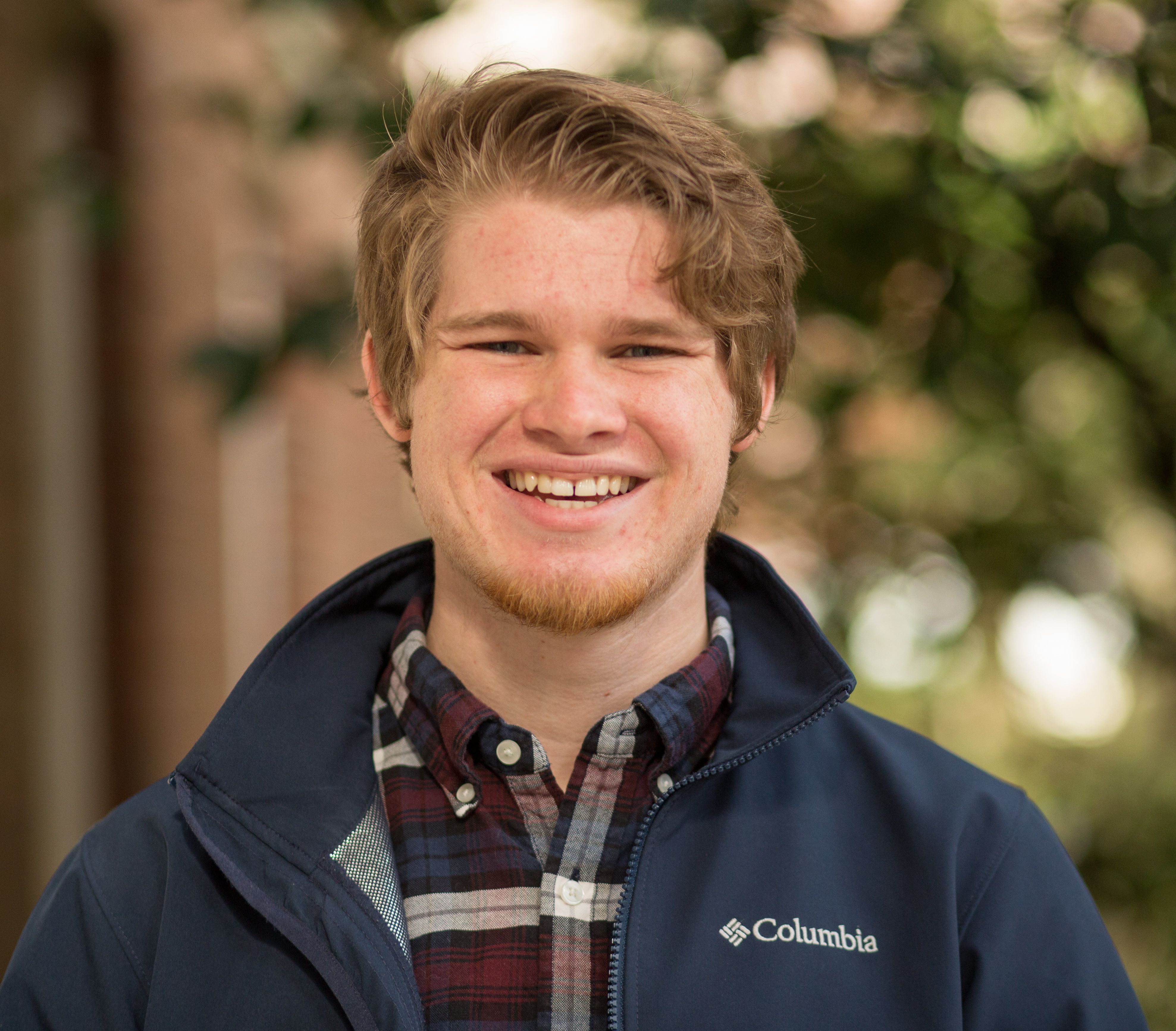 Cole McCauley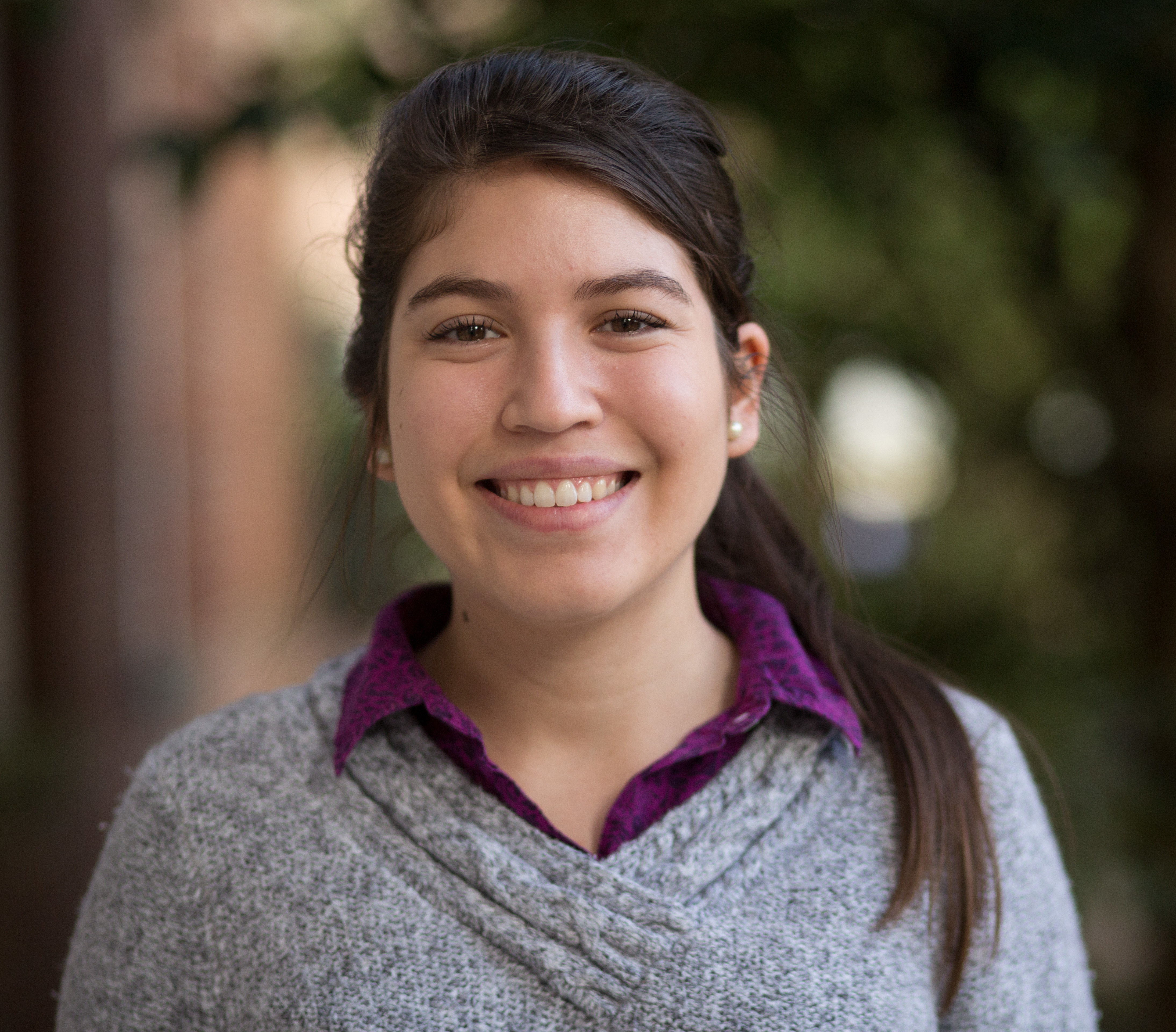 Camila Molina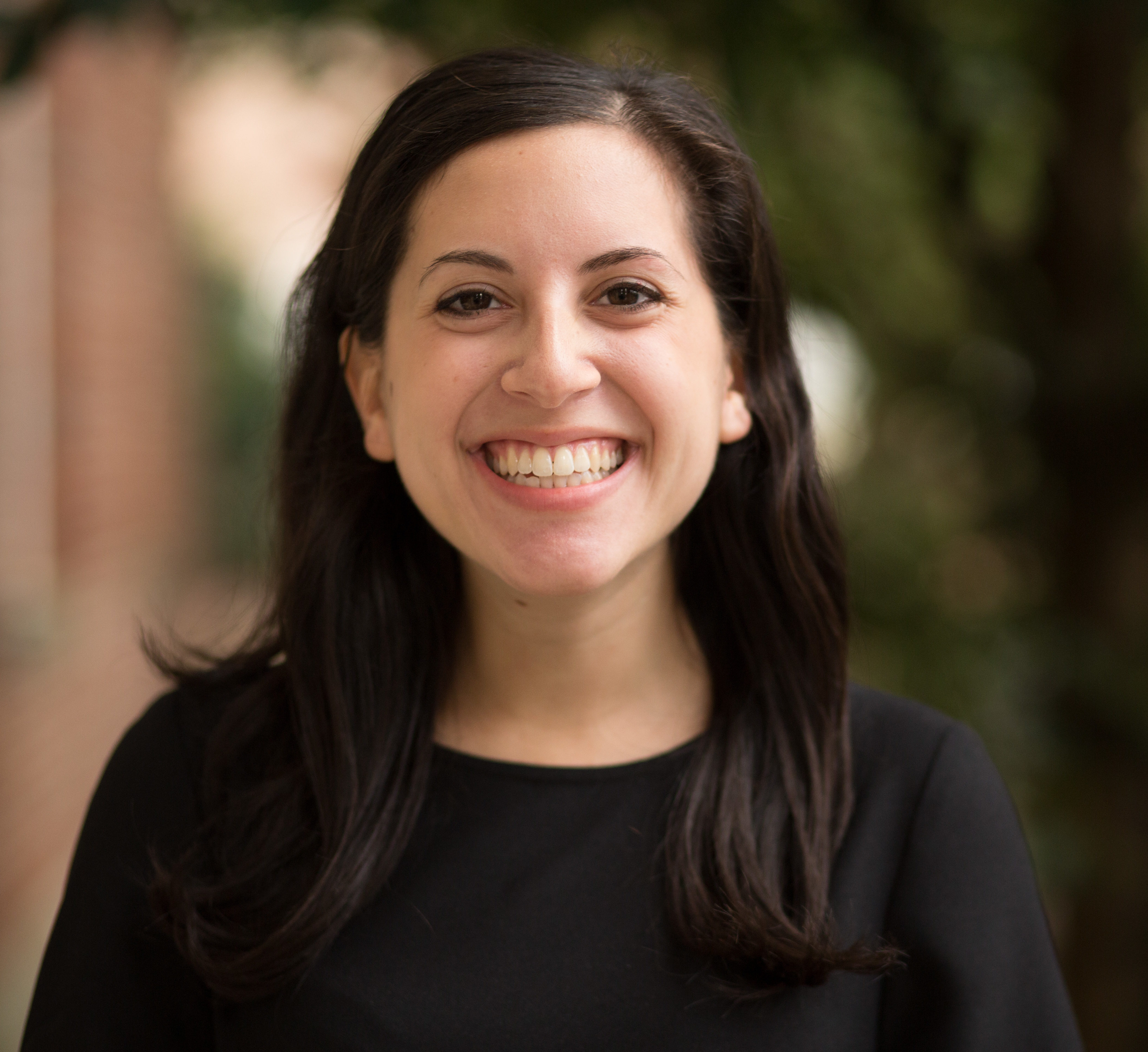 Jenn Morrison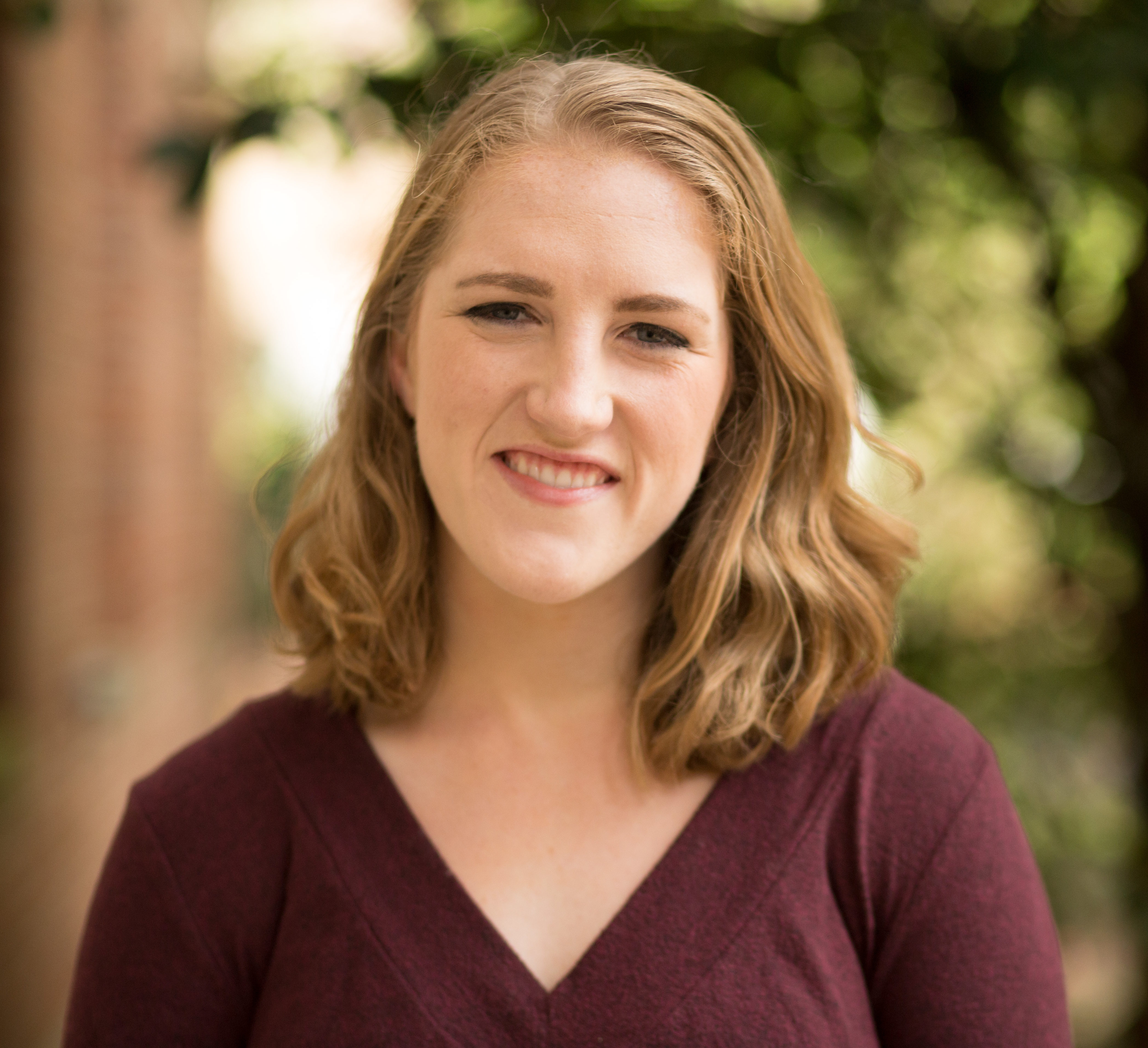 Catherine O'Neill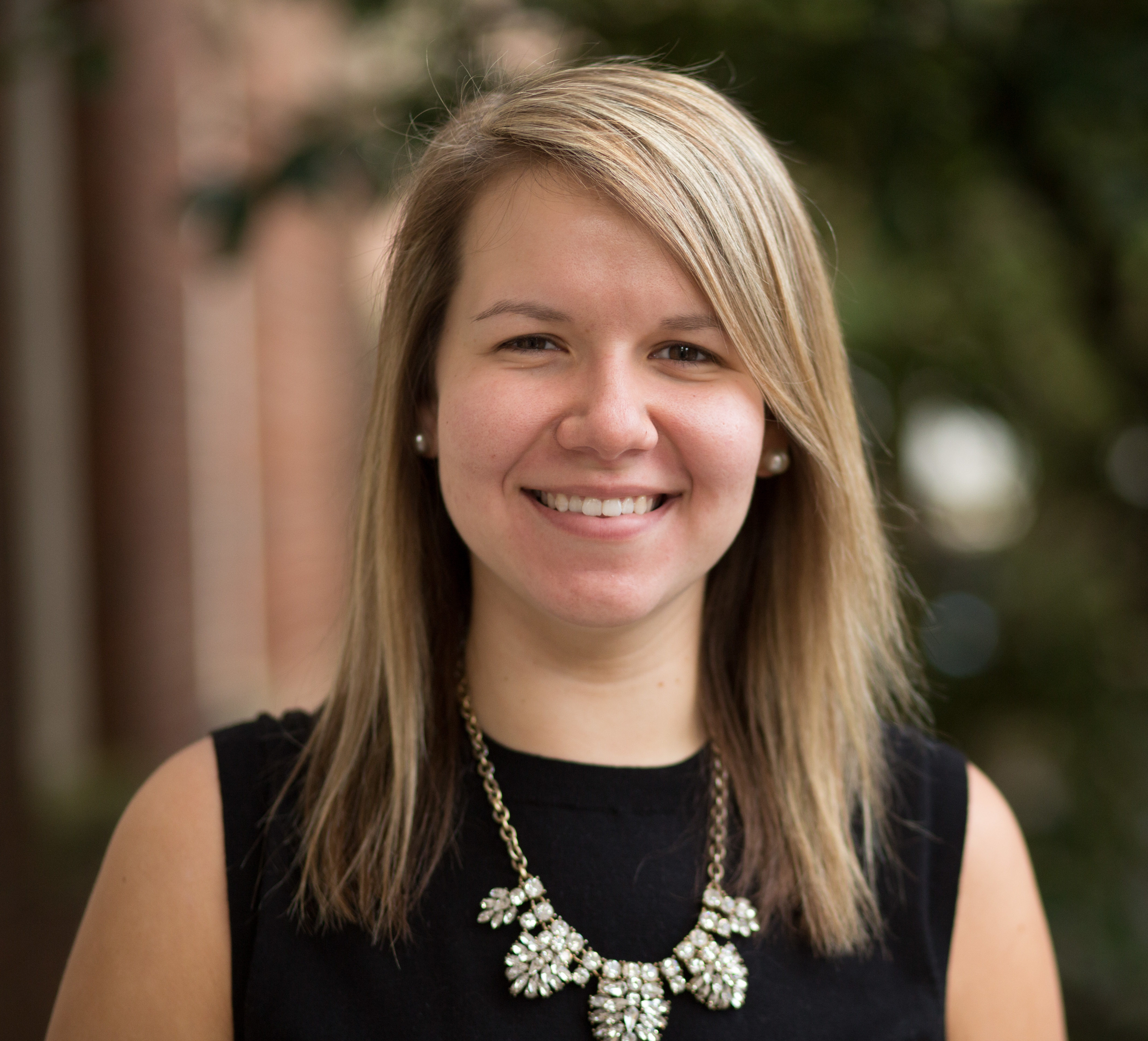 Gloria Pisarskaya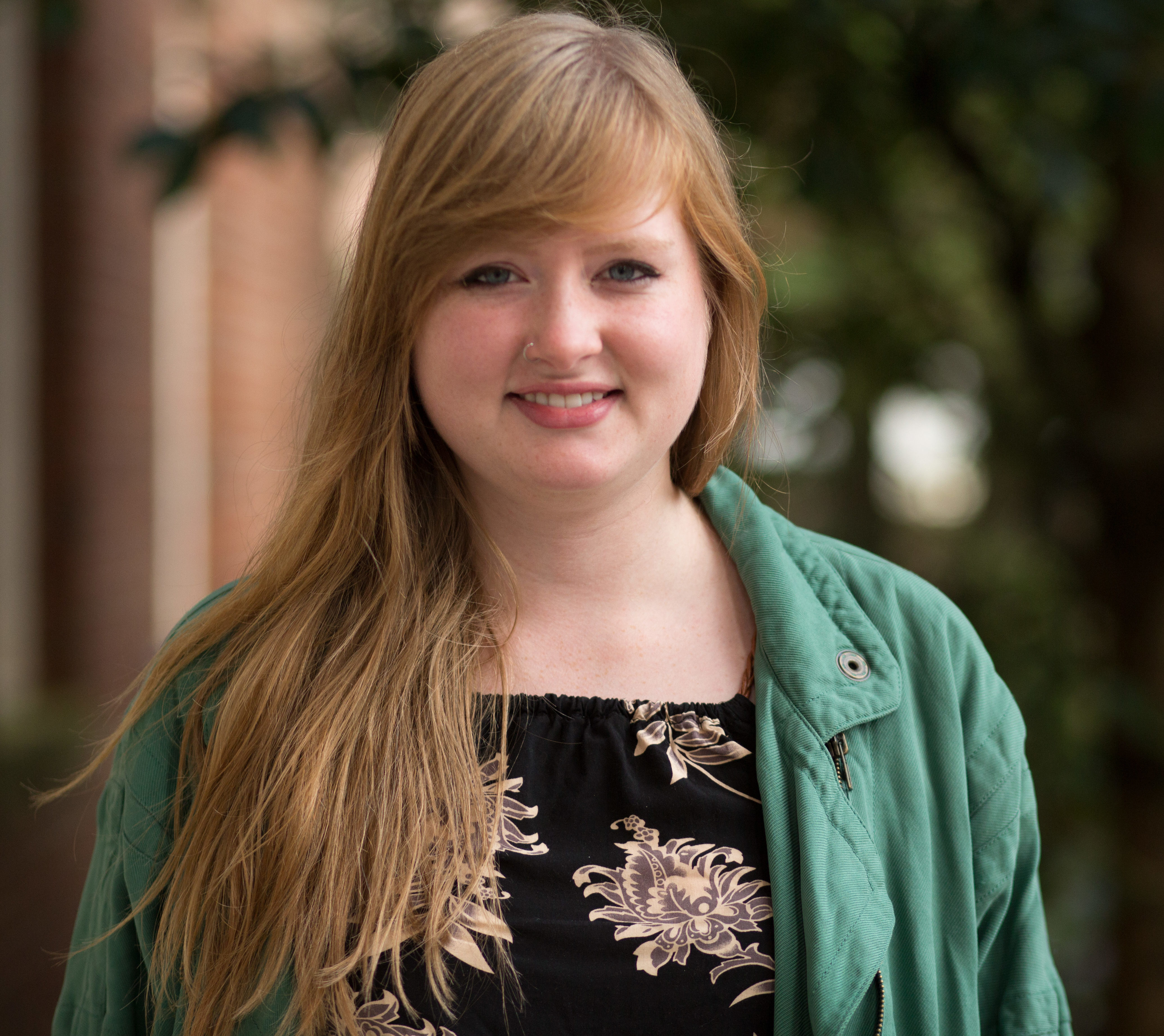 Zoe Schaver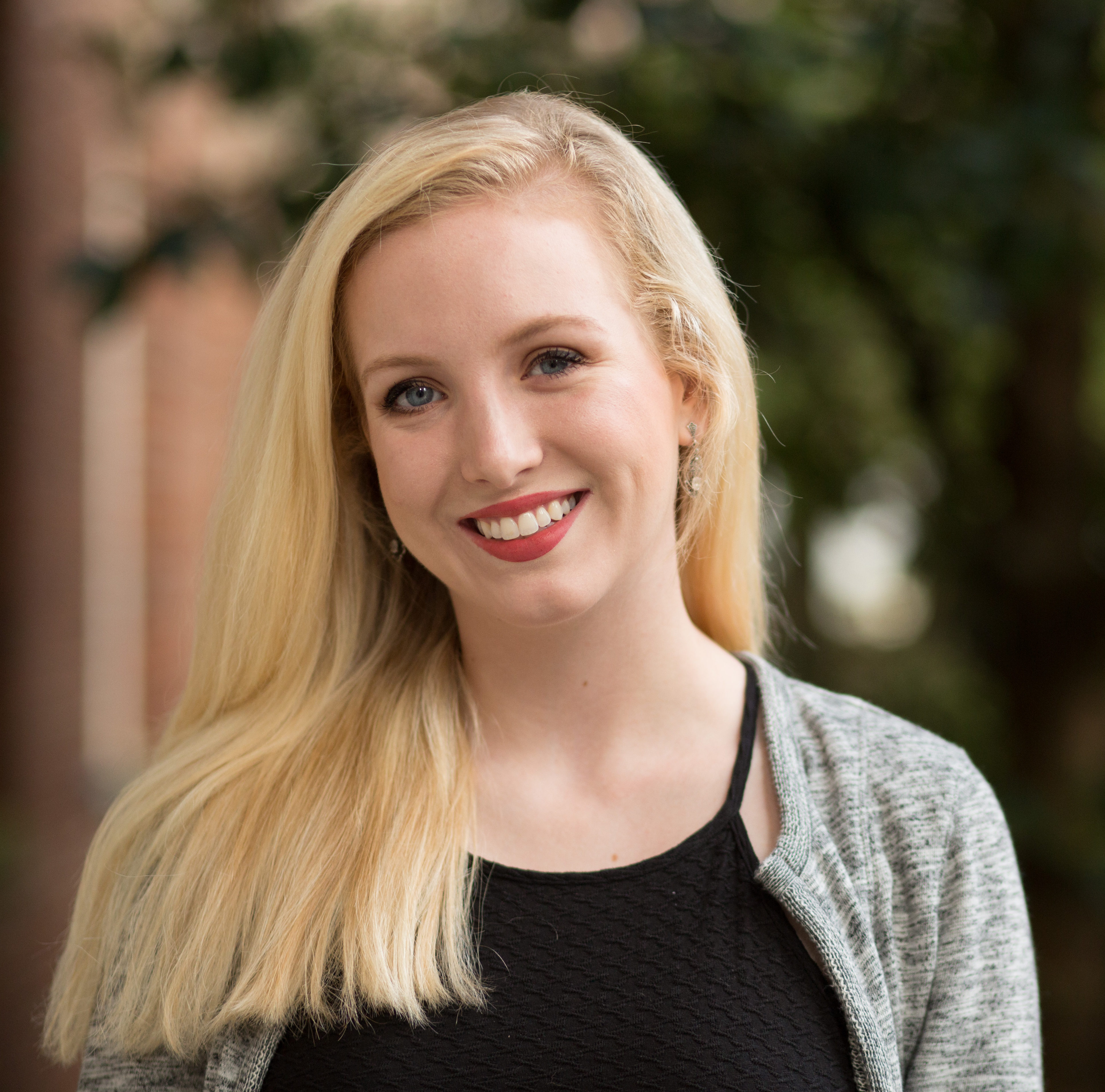 Danielle Wallace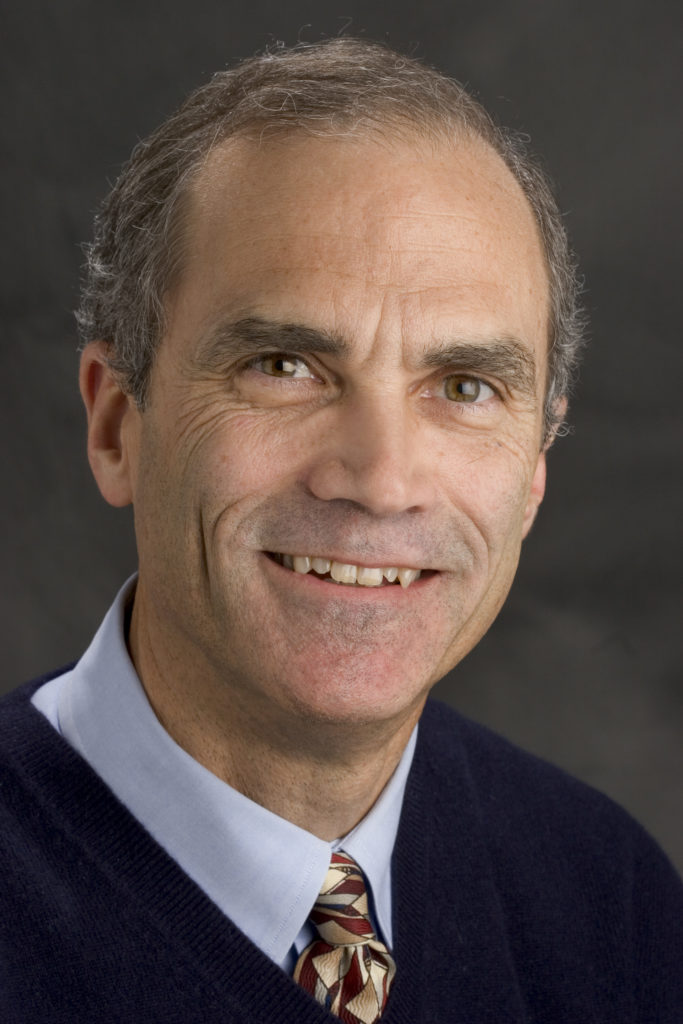 John Robinson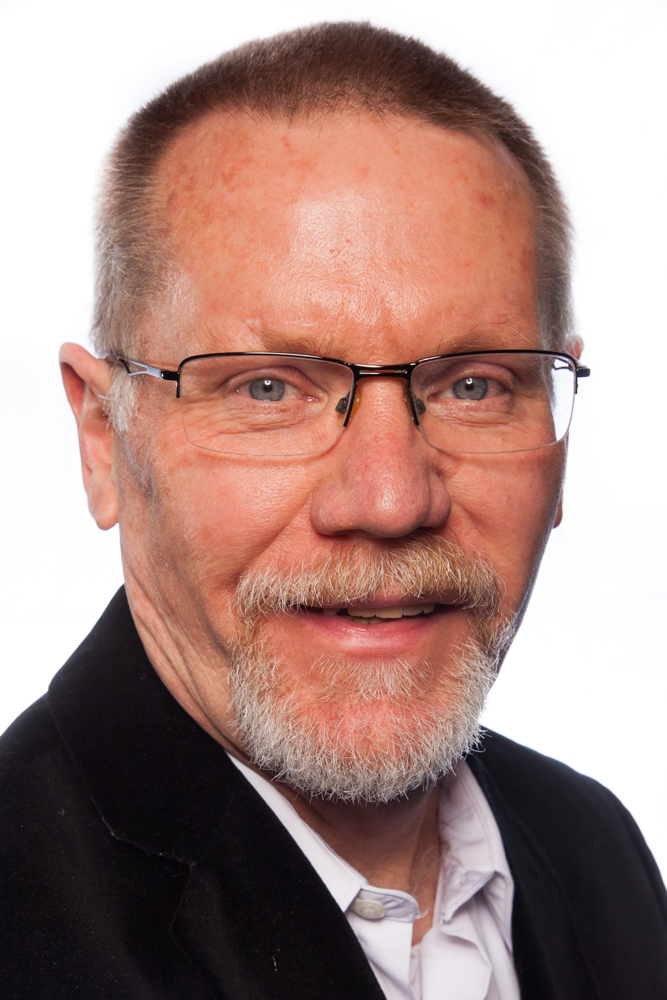 Dr. C.A. Tuggle
John Aceti

John is a senior from Charlotte, North Carolina who is majoring in Reporting with a specialization in Sports Communications at UNC-Chapel Hill. He is currently a reporter, producer, and anchor on Sports Xtra, and a former intern at the Mass-Mutual branch in Raleigh. After graduation he hopes to work as a broadcast sports journalist.

Ben Aijian

Ben loves storytelling. He loves listening to people who have fascinating stories, and he loves telling retelling them. Ben spent several years overseas doing international disaster relief work in multiple countries. During that time he developed a passion for still photography and video. In particular, Ben grew to love how photo and video could be used as storytelling tools. Ben has taken an extended hiatus from international field work in order to finish a degree in Documentary Photojournalism and Filmmaking. He graduates in December and will be returning to the nonprofit world armed with the skills necessary to effectively tell the stories of underrepresented people groups. He plans to lend those skills to members of marginalized societies, to help them tell their own stories.

Tess Allen

Tess is a senior Public Relations major from Goldsboro, North Carolina. She has worked as a communications intern at Special Olympics of North Carolina and a public relations intern at the Fill Your Bucket List Foundation and SoloPro, Inc., now GoldenKey, Inc. With passions ranging far beyond public relations into writing and design, she hopes to utilize her multiple interests in her future career.

Laura Brache

Laura is a senior at UNC-Chapel Hill, majoring in Broadcast Journalism and minoring in Hispanic Studies and Italian. She is originally from Boston, Massachusetts, but currently calls Winston-Salem, North Carolina her home. She spent the spring of her junior year studying abroad in Bologna, Italy, where she found her interest in international news. Laura is also pursuing an undergraduate certificate in Latino Journalism & Media Studies (Latijam). She is currently the executive producer for Carolina Ahora, associate producer for Sports Xtra, reporter for Carolina Week, and host for Radio Latijam through WCOM-FM. She recently accepted the position of fashion blogger for Coulture Magazine.

Emma Carl

Emma is a senior from Richmond, Virginia, majoring in Photojournalism. She has worked as a communications intern for a women's shelter, a reporting intern at a local online magazine, and is currently a multimedia specialist at Duke Hospital for the Department of Anesthesiology. She hopes to pursue a career that combines two of her many passions in life, journalism and politics.

Hallie Dean

Hallie is a senior with majors in Public Relations and Political Science. She has a minor in Spanish for the Professions. She has spent her time as a marketing intern for a local law firm. Upon graduation, Hallie hopes to enter the public relations field for a sports organization or for a nonprofit dedicated to the environment.

Viviane Feldman

Viviane is a senior photojournalism major, with a minor in Middle Eastern and Islamic Studies. She was originally born in Paris, France but now calls Hillsborough, N.C. her hometown. She currently works for Southern Neighbor Magazine, and previously shot for Reporting Morocco, UNC Center for Global Initiatives, and 3000 Miles to a Cure. Viviane loves to explore the way visual media can promote social advocacy and social justice for marginalized communities around the world.

Rebekah Dare Guin

Rebekah is a senior in the School of Media and Journalism with a specialization in Reporting. She grew up in central North Carolina and claims both Sanford and Carthage as her hometown. A passion for writing and sharing human emotion through text sprung to life as she sat in a freshman English class. This prompted her to transfer schools and enter the family of the journalism school. Since entering the program, she has worked as a freelance blogger for theater arts sites, taken an internship with June Media, contracted in the communications department of The University of Chicago Medicine and spent a semester as a staffer for The Daily Tar Heel. Her favorite accomplishment as a media student is organizing and mentoring a group of middle-grade homeschool students interested in journalism and reporting.

Nicole Gonzalez

Nicole is a senior from Miami, Florida majoring in Interdisciplinary Studies with a concentration in Broadcast Journalism and Cultural Studies at UNC-Chapel Hill. She has written for The Daily Tar Heel, and she currently works on staff at UNC's news show, Carolina Week. Her Siberian husky, Rex, occupies the rest of her time outside of the newsroom.

Matt Hodgin

Matt is a senior Public Relations major with a second major in Sport Administration from Hillsborough, North Carolina. His experience includes working as a UNC-Chapel Hill athletic communications student assistant for three years and working as a public relations intern for Sponsorship Intelligence, the Fill Your Bucket List Foundation and the Carolina Association of Black Journalists. Matt is pursuing a career in college sports information and public relations. He is passionate about writing profiles on how the personal lives of athletes drive and inspire them in their sports.

Alex Kacvinsky

Alex is a Media and Journalism major with a concentration in Strategic Communication, in addition to minors in Chemistry and Neuroscience and pursuit of medical school on the pre-medicine track at UNC-Chapel Hill. He grew up in Pittsburgh, Pennsylvania, but moved to Cary, North Carolina for high school, and his family still resides there. Past experience with journalism includes two summer internships that dealt with advertising and public relationships, as well as marketing. He is passionate about people's stories, and learning about their backgrounds and what makes them the person they are.

Katie Kamin

Hailing from Weddington, North Carolina, Katie is a senior studying Broadcast Journalism and Political Science. She spent the summer covering stories around the Triangle and Fayetteville as an intern with News 14 Carolina, and she hopes to continue reporting after graduation. When she's not editing footage or lugging around equipment for an interview, you can find Katie reading about the death penalty and media law issues or cheering on the Tar Heels.

Amanda Lalezarian

Amanda is a senior from Cold Spring Harbor, New York, majoring in Multimedia Journalism with a certificate in Sports Communications and a minor in Entrepreneurship. Amanda is producing a documentary for her honors thesis examining the future of Judaism in Copenhagen, Denmark in the wake of a terror attack that occurred two years ago. This past summer she traveled to Rio de Janeiro, Brazil to intern with the Olympic News Service where she covered fencing (Amanda is also a Division I fencer at UNC- Chapel Hill). Amanda hopes to gain more international work experience after graduation, so long as she can bring her camera.

Cole McCauley

Cole is a senior majoring in Photo and Video Journalism. He spent the first half of his life in the Atlanta area and the latter portion in the mountains of Franklin, North Carolina. Cole has used his visual communications to help raise over $80,000 for nonprofit organizations. He aspires to use his skills to tell in-depth stories about how his Christian faith is impacting people around the world. Also, he has a rap song on Soundcloud.

Camila Molina

Camila is senior majoring in Journalism and Hispanic Literatures. She is the editor of Synaspe (UNC-Chapel Hill's only long-form magazine) and is a freelance reporter for Qué Pasa, covering Latino issues. In the past, she has worked for the Daily Tar Heel as a city reporter and copy editor. After graduation, she hopes to work as a reporter for a Latino media company.

Jenn Morrison

Jenn is a senior Strategic Communications major and Studio Art minor from Olney, Maryland. She has experience in corporate communications and custom content writing and works as a social media intern for UNC-Chapel Hill's Office of Undergraduate Admissions. As a Buckley Public Service Scholar, Jenn is passionate about how communication in any medium can fuel social change.

Catherine O'Neill

Catherine is a senior from Atlanta, Georgia studying English and journalism, with a specialization in Reporting. Catherine has written for the Daily Tar Heel, and she has pursued internship experiences with social justice organizations that allow her to write blog posts on current issues and events. She is passionate about writing and social justice, and she hopes to find a career that will allow her to combine both.

Gloria Pisarskaya

Two months after being born into a family of seven children, Boguslava, most commonly known as Gloria, immigrated from Lutsk, Ukraine to the United States of America. She claims Charlotte, North Carolina as her hometown, and Chapel Hill as her second home. She is pursuing a degree in Public Relations at the School of Media and Journalism, as well as a minor in Entrepreneurship. She is an active member of her sorority and Summit College. Upon graduation, Gloria plans to move to a large, growing city and work for a public relations or communications agency. In the future, she hopes to own a business with her highly talented and creative older sister, Yulia. She will use her talents and skills for the glory of God in the workforce, regardless of where she is or what she is doing.

Zoe Schaver

Zoe is a Reporting major and Afro- and Afro-American and Diaspora Studies minor from Louisville, Kentucky. She has previously worked for the Kentucky Center for Investigative Reporting, Voice of San Diego, GroundUp News in Cape Town, South Africa, Synapse Magazine, Southern Neighbor Magazine, and The Daily Tar Heel. She is passionate about racial justice, African and Afro-American literature and reforming the American prison system.

Danielle Wallace

Danielle is a senior Broadcast and Electronic Journalism and Political Science double major and Hispanic studies minor. Danielle is originally from Long Island, New York but grew up in Waxhaw, North Carolina, just outside of Charlotte. She worked in Charlotte this past summer as a news intern at WBTV-Television and is beginning her third semester working with Carolina Week, UNC-Chapel Hill's student-produced live show. As a founding member of Carolina Now News, the School of Media and Journalism's premiere social media show, she's passionate about finding innovative ways to tell stories that make an impact.

John Robinson

A graduate of St. Andrews University, John Robinson worked as a reporter and editor at several newspapers. From 1999 to 2011, he was editor of the News & Record in Greensboro, N.C. Currently, he teaches journalism courses at the University of North Carolina at Chapel Hill. Equally significant, he's taught 9th graders, been a re-bar man, fished for his dinner, and worked in human resources.

Dr. C.A. Tuggle

C.A. Tuggle — Dr. T to his students — enjoyed a 16-year career in local television news and media relations before returning to academia to educate and train a new wave of broadcast journalists. He spent 11 years at WFLA-TV, the NBC affiliate in Tampa/St. Petersburg, the nation's 13th largest media market. He has held many newsroom titles, but he spent most of his career as a sports reporter/producer. He oversees the school's broadcast and electronic journalism specialization and is director of the M.A. Program. His forte as a teacher is developing storytellers — journalists who can use the language and all the tools available to them to turn out memorable broadcast reports. Broadcast and electronic journalism students broadcast one live installment of the TV news program Carolina Week, one live episode of the radio newscast Carolina Connection and one live installment of the sports highlights, analysis and commentary show SportsXtra per week, and have won more than 600 regional and national awards since 2001. Those include best radio newscast, best TV newscast, best website, best sports program and best news team, all national awards. The broadcast specialization has finished in the top three in Hearst national competition each of the past ten years, and boasts three SPJ national reporting champions in a row. Tuggle is the recipient of an Edward Kidder Graham superlative faculty award, the David Brinkley Teaching Excellence Award and the Ed Bliss Award, which is a national honor for broadcast journalism educators who have made significant and lasting contributions to the field throughout their careers. He travels internationally as a Fulbright Senior Specialist in broadcast journalism. He is the lead author of the most widely used broadcast news writing text in the U.S. The book is now in its fifth edition. He is also the executive producer of the documentary "Las Abuelas de Plaza de Mayo and the Search for Identity." The film is available in four languages and has won an international Indie Award of Excellence.